WEBSITES
Your website is the face of your business online. You need a site that portrays your the integrity of your brand. Let's create that together.
DIGITAL MARKETING
Now that you have a professional website built you need to attract your ideal customer. I will create and implement a comprehensive digital ad strategy that will work with any budget. I will utilize the best advertising avenues for your business. Be it Search Engine Ads, Social Media Ads, Banner Ads or Video Ads, I will craft a digital ad strategy that fits your business and your budget.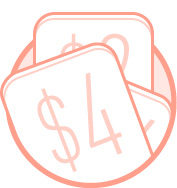 BUDGET FRIENDLY
Unlike other digital agencies, I work with almost any size budgets. From small ad buys to million dollar buys, I will get you the best results for your budget.
FEATURED WORK
Sam has a remarkable ability to design and implement effective digital management strategies. Under his management my social media reach has been outstanding, resulting in an expansive and attentive audience. Sam possesses the expertise to lead talented individuals to a commanding digital presence
Ben Swann
I came to Sam with an extensive list of goals that I wanted to achieve in 2016. Sam worked with me through every objective I had and crafted a customized, innovative strategy that was easy to follow. With thanks to Sam, my Facebook page came alive, dominated my competitors and I quickly saw increased online activity that translated to success out in the "real world."
Frank Edelblut
When I first began using social media for advertising my company, I wasn't quite sure how to make the most of it. I came to realize that that my current game plan was not working. I met with Sam and he provided a more efficient strategy that required me to make only a few simple changes. After following his guidance and spending about $200 on ads, I landed $12,000 in sales and learned how to most effectively use social media.
Kayla H.
Have Questions? Please use the contact form below.